History & Flavours
Explore the culinary traditions of Turin with a personalized PRIVATE TOUR!
No matter if you are traveling with your FAMILY, FRIENDS, or SCHOOL, we will organize your memorable day! An amusing guide will introduce you to an extraordinary and uplifting journey, surrounded by lashings of delicious and unique flavors.
Your tour can be in English, Spanish or Italian, as you wish.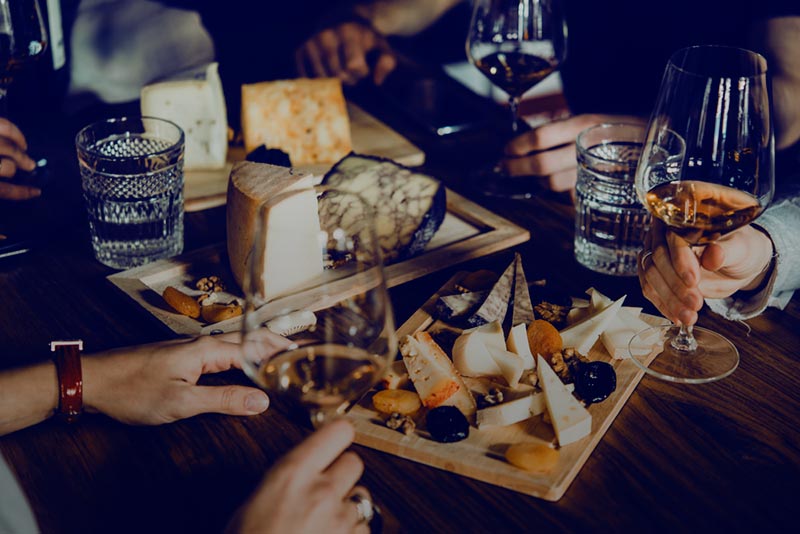 Check out our tour
DESCRIPTION
Are you ready to challenge Turin's top cuisine and the regional dishes of Piedmont?
So let's review all the secrets of the gourmet tour! We will take you to discover the best local products, explaining their history and revealing how ancient recipes of the tradition achieved worldwide culinary success. You will have the chance to visit historical places walking through the magnificent historical downtown of Turin.
We'll then welcome you on our delicious tour, tasting mixed appetizers (the typical cold cuts and varieties of cheese or alternatively, a 'Merenda Sinoira', or regional mixed appetizers, such as 'vitello tonnato' - veal with tuna sauce - and 'tomini' - typical fresh cheese in green sauce), accompanied by a glass of the best Italian wine (which is of course of the region), a good Vermouth (Carpano and other worldwide estimated local brands), and the noble Bicerin (hot chocolate with coffee and warm cream), followed by a visit to the fantastic Slow Food shop of Biraghi*, where we'll taste maize pastries (Paste di meliga), gianduiotti and the popular Biraghi cheese, accompanied by our local award-winning coke: the Mole Cola.
Feel free to claim for your customized tour, it can be focused exclusively on confectionery specialties, or on savories and salty things, but you can also request favourite dishes (bagna cauda, ravioli del plin, peperonata, finanziera, bunet...) or exclude certain foods (vegetarian, alchool free, low fat, etc). We will be glad to create for you something custom-made and incredibly outstanding!
A tour approximately lasts 2 hours and a half. If some products are missing, they will be replaced by similar ones equal in value, excellence and quality. We kindly ask you to please let us know your intolerances, allergies and special requests beforehand.
*This shop offers a 15% of discount to the participants of the tour.
INFORMATION
MEETING POINT: Any places of your choice.
AVAILABILITY: Every day (morning or afternoon).
LANGUAGES: English, Spanish, Italian.
DURATION: Approximately 2 hours and a half.
PRICE PER PERSON:

70€ (1 participant)
50€ (2 participants)
45€ (3-5 folks)
40€ (6+ folks)

Prices may slightly change depending on product availability and suppliers' deals.
PRICES INCLUDE:

The Walking Tour in the historical center with professional excursus on recipes and monuments
A Piedmontese mixed appetizer plateau (of cold meats and cheeses or alternative products)
A glass of wine (from the Langhe or Piedmont regions)
A Vermouth or a Bicerin
A tasting of Paste di Meliga, Gianduiotti, Biraghi cheese cubes and Mole Cola
BOOK NOW!
THE BOOKING MUST BE DONE 48H IN ADVANCE
---